MLB Players Share Stories of "Hauntings" at the Pfister Hotel
Lead in text:
ESPN The Magazine collected stories from Major League Baseball players who've experienced strange things while staying at the Pfister Hotel in Milwaukee. And, Lake Effect's Mitch Teich interviewed some players for NPR's Only A Game back in 2010. Listen here: http://bit.ly/pfisterhaunts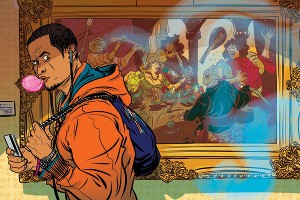 What's so scary about playing the Brewers in Milwaukee? Try the Pfister Hotel. By Stacey Pressman | ESPN The Magazine Nathan Fox for ESPN Justin Upton admits to being creeped out by the Pfister. This story appears in ESPN The Magazine's June 10 Taboo issue. Subscribe today!